Headquarters:
Chicago, IL
Link:
Employees:
Approximately 160,000 worldwide and more than 7,500 in South Carolina.
Products and Services:
The world's largest aerospace company and leading manufacturer of commercial jetliners and defense, space and security systems. Boeing is America's biggest manufacturing exporter, supporting airlines and US and allied government customers in more than 150 countries.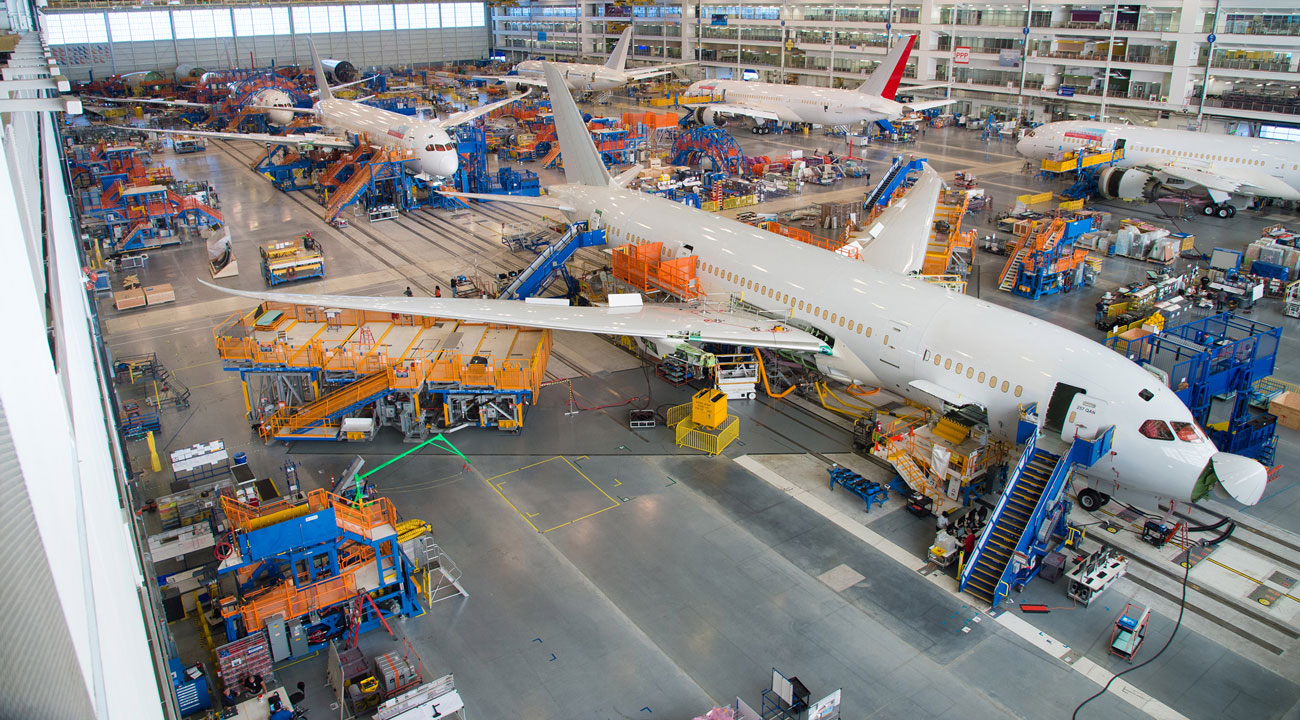 "The new propulsion center demonstrates our confidence in the Boeing South Carolina workforce and Boeing's commitment to the state. Our investment in South Carolina will help enable Boeing to be a preferred provider to customers and capture future airplane market demand by delivering competitive and high-performing products."

Ray Conner, Boeing Vice Chairman and Chairman and CEO, Boeing Commercial Airplanes, February 2015
Highly-skilled workforce fuels Boeing South Carolina success and drives aerospace industry expansion.
Boeing South Carolina began in 2004 as two companies: Vought Aircraft Industries, Charleston Operations; and Global Aeronautica LLC. In July 2009, Boeing purchased both operations, dissolving the joint venture and creating Boeing Charleston, which later became Boeing South Carolina. In October 2009, Boeing officially selected the North Charleston site for its new 1.2-million-square-foot 787 Dreamliner final assembly and delivery facility. Today, Boeing South Carolina teammates fabricate, assemble and install systems for aft (rear) fuselage sections of the Boeing 787 Dreamliner; join and integrate midbody fuselage sections; produce 787 interior components; and assemble and deliver 787s to customers all over the world.
A testament to the track record that workforce has established, Boeing continues to expand its aerospace operations here and its commitment to South Carolina. In 2014, the company broke ground on a new state-of-the-art, 256,000-square-foot airplane paint hangar. And, in 2015, the company opened Propulsion South Carolina – a new propulsion engineering and assembly facility in North Charleston. A new Engineering Design Center, Research & Technology Center and Information Technology Center have also opened in the Charleston area.
Successes in SC
Boeing South Carolina was the company's first 100% renewable energy site. Up to 20% of that energy is supplied by more than 18,000 thin-film solar panels installed on the roof of the 787 Final Assembly building.
The first South Carolina-produced Boeing airplane was delivered to Air India on October 5, 2012.
On February 16, 2016, the 100th 787 Dreamliner built at Boeing South Carolina was delivered to American Airlines.
Ready to grow your Aerospace business in South Carolina?