Not only is South Carolina a manufacturing stronghold, it is also home to an increasing number of corporate office services and operations. Including call centers, financial operations and corporate headquarters, the Palmetto State's office and shared services industry proves that South Carolina is home to a diversified and dynamic economy. From our professional workforce to our robust technology and transportation infrastructure networks, we have become an ideal destination for relocating businesses or headquarters.
Why is SC Just Right for Headquarters and Corporate Offices?
5%
Corporate income tax and incentives available
6
Commercial service primary airports provide domestic and international connectivity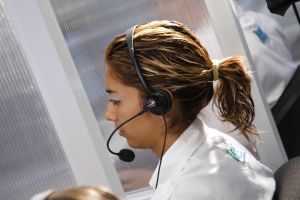 "With access to an outstanding workforce and an 'open for business' policy by state and local officials, we are truly looking forward to expanding our presence in Greenville. As we work to streamline our national operations and improve the total customer experience, our center in Greenville has a proven track record of providing outstanding results and delivers great service to our customers nationwide."

Christine Baron, Verizon Wireless Customer Care Senior Vice President
11,194
Jobs announced by office and shared services 2017-2021
3,410
Jobs announced by office and shared services in 2021
57
Economic development projects announced by office and shared services firms from 2017-2021
Headquarters in SC gives you quick access to the East Coast and abroad.
South Carolina consistently ranks as one of the top five states to do business in the nation. That's not surprising to us, but good manners keep us from boasting. The Palmetto State's temperate climate is matched only by our exceptional business environment. Plus, we are uniquely situated halfway between New York and Miami. Our location makes East Coast markets and markets abroad easy to reach. We invite you to establish or relocate your business operations to South Carolina.
Many Headquarters and Corporate Offices call SC home.

Citing South Carolina's globally competitive business structure and dependable workforce, Lancaster County-based Red Ventures is finding success in the Palmetto State.
The perfect complement to West Coast or international offices.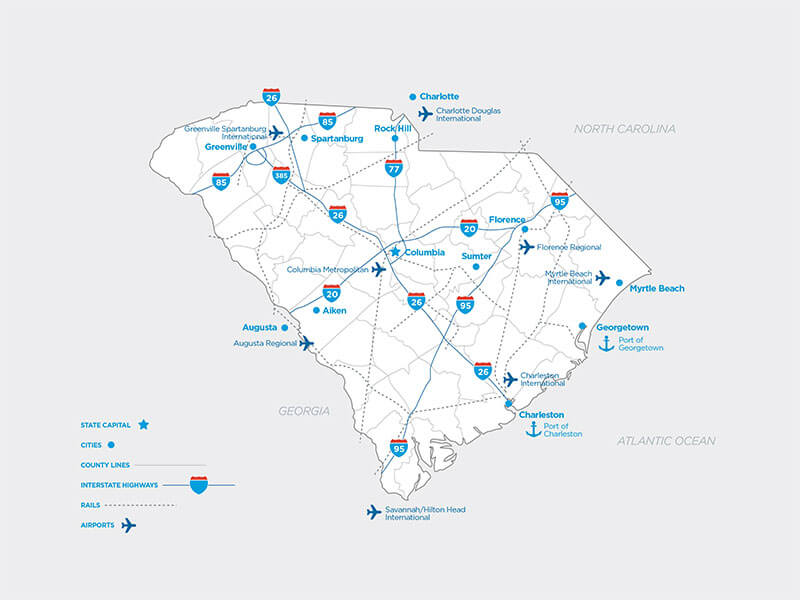 We invite you to get to know our state.
Find Out if South Carolina is Just Right for your Corporate Headquarters or Offices.