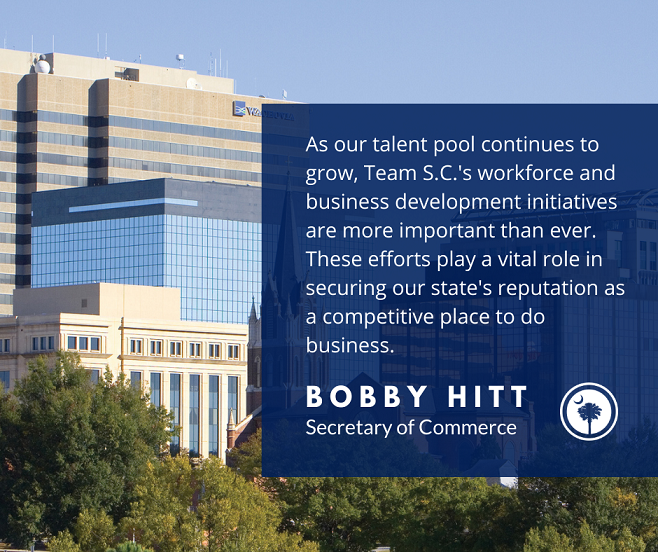 "There are three types of baseball players: those who make it happen, those who watch it happen and those who wonder what happens." -Tommy Lasorda
In the game of economic development, Team South Carolina makes it happen. Our team-first approach to growth has helped us notch many impressive wins - transforming our state into a global industry leader.
As more companies locate and expand within our borders, it's up to Team S.C. to ensure that businesses have the tools needed to be successful. One critical requirement is access to a large, talented workforce.
That's where S.C. has worked to cover all our bases. Even with the curveball the coronavirus threw in 2020, people are flocking to the Palmetto State to live and work.
In fact, South Carolina was the second most popular state to move to during 2020, according to a new study by United Van Lines. The report, which tracks the company's data for customers' 2020 state-to-state migration patterns, shows S.C. had the second-highest percentage of inbound migration (64%) among states experiencing more than 250 moves.
As our talent pool continues to grow, Team S.C.'s workforce and business development initiatives are more important than ever. These efforts play a vital role in securing our state's reputation as a competitive place to do business.
Through our collaborative and strategic approach, South Carolina is a place - like Tommy Lasorda said - that makes it happen. And, that's how we'll continue our state's winning ways.