Headquarters:
Columbia, SC (Founded in 1947).
Link:
Products and Services:
Signage, lighting and renewable energy

"Working with the SC Department of Commerce, we made initial contact with the leadership at Giti Tire and soon received an order for their new signage at the expansive facility in Chester, SC. We genuinely appreciate these opportunities to work with SC Commerce."

Marty Brown, CEO of Colite
State's SourceSC program helps Colite develop new partnership and grow its business
Colite's history dates back to 1947, when it was founded in West Columbia, SC. As the company grew, its advanced manufacturing operation expanded from a regional and domestic signage manufacturer into a global full-service signage program provider. By 1992, Colite established an industry-leading international network with advanced manufacturing, service and installation partners around the world. To date, Colite has installed signage in more than 130 countries.
As a global, full-service sign manufacturer with 70 years of experience serving the world's leading brands and dozens of Fortune 500 companies, Colite is always looking for new ways to connect with potential customers. Using the state's material and service locator program – SourceSC, as well as attending subcontractor outreach events hosted by SC Commerce, Colite was able to connect with international tiremaker Giti Tire. And, as a result, the company has installed signage for Giti's new 1.8 million-square-foot facility in Chester County.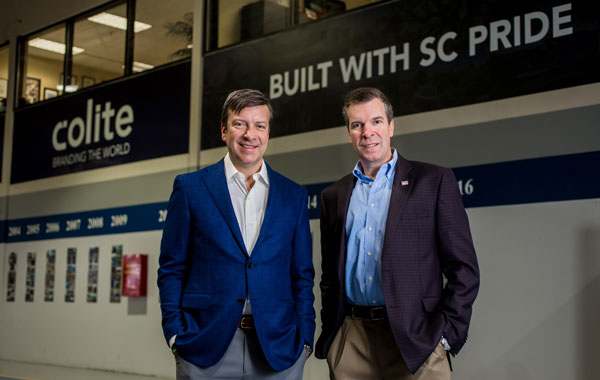 Successes in SC
Recognized annually since 2012 as one of the Top 100 privately-owned companies in South Carolina, by revenue.
Recently completed work in SC includes Giti Tire, NBSC, Sonoco, IBM at Innovista, Aloft Hotel and the Indoor Practice Facility for USC Football.
Colite was the first company in SC to offer a branded signage and off-grid lighting solution powered entirely by solar and wind energy.
Ready to grow your small business in South Carolina?