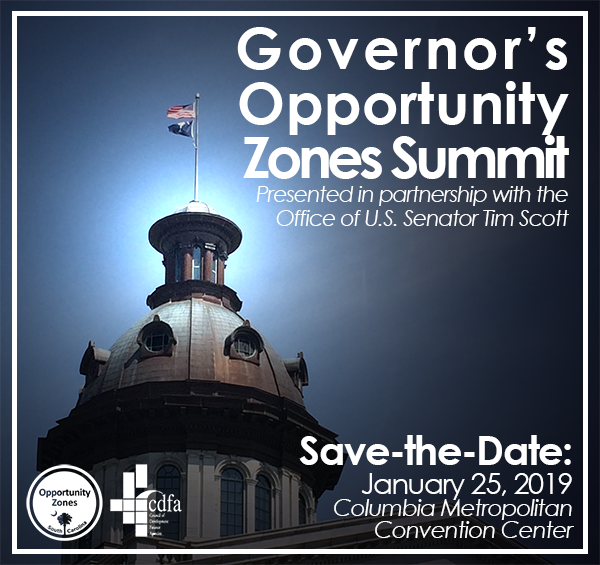 In 2017, Congress passed legislation to establish a new community development program – Opportunity Zones. Tasked with spurring economic development in areas of need, the program provides a federal tax incentive for taxpayers who reinvest unrealized capital gains into Opportunity Funds, which are specialized vehicles dedicated to investing in low-income areas called Opportunity Zones.
Earlier this year, Governor Henry McMaster partnered with other state and local leaders to announce the submission of 135 Opportunity Zones to the U.S. Department of Treasury. Including census tracts in each of South Carolina's 46 counties, the state's Opportunity Zones will help promote the economic competitiveness of communities in every corner of South Carolina.
On January 25, 2019, S.C. Commerce is partnering with the Council of Development Finance Agencies and the Office of U.S. Senator Tim Scott to host the Governor's Opportunity Zones Summit. Taking place at the Columbia Metropolitan Convention Center, the event will allow attendees to learn how to maximize the positive impacts of Opportunity Zones.
Additional event and registration information will be announced in the weeks ahead. For more information on South Carolina's Opportunity Zones, visit www.scopportunityzone.com.