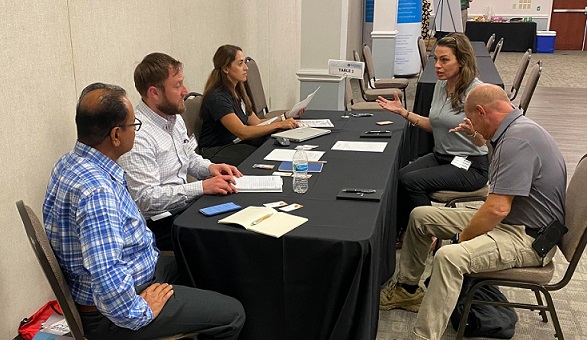 S.C. Commerce teamed up with Chester County and E. & J. Gallo Winery (Gallo) last week to help grow the company's local supplier network. 25 companies had the opportunity to meet one-on-one with Gallo representatives to build prospective business relationships.
Gallo is preparing to launch its Chester County operations later this year.
B2B events like this are one of the many valuable outreach opportunities offered by S.C. Commerce – bringing together decision makers at the same time and place.
S.C. Commerce hosts similar B2B events throughout the year. Click here to learn more and get your company involved.