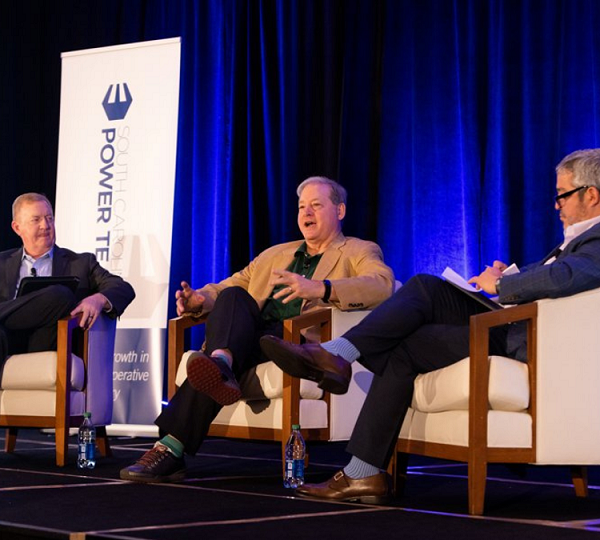 Since taking the role of Secretary of Commerce last June, Secretary Harry Lightsey has been crisscrossing the state and meeting with economic development leaders and stakeholders with the mission to create opportunities and increase choices for all South Carolinians.
Several recent examples include Secretary Lightsey's panel discussion at the South Carolina Power Team's Economic Development Review (EDR) conference; a conversation on the economic development video podcast The Buzz with Burnie; and a chat on Mike Switzer's South Carolina Business Review radio show.  
In each of the discussions, Secretary Lightsey shares the Commerce vision of embracing the future to ensure South Carolina's sustainable advantage – and that now is the time to embrace disruptive technologies and disruptive change.
Secretary Lightsey will continue to meet with the business community, economic development leaders and stakeholders across the state to foster open dialogues on how to work collaboratively to advance industry and provide opportunities for South Carolinians.