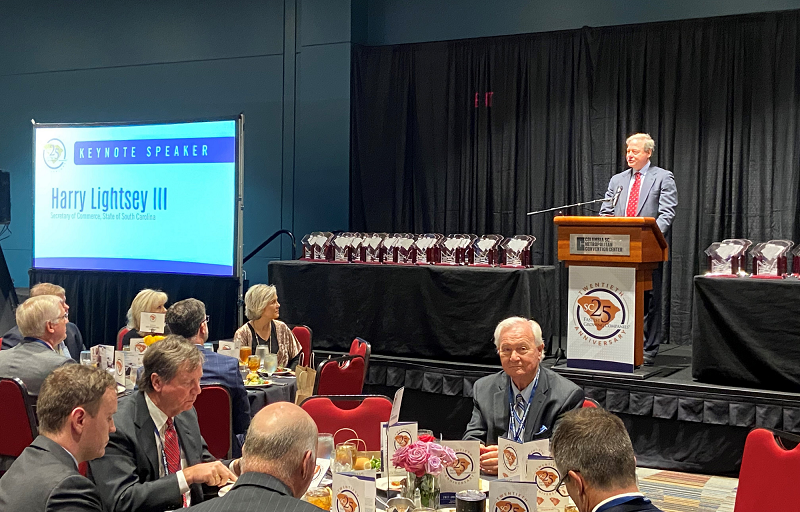 Earlier this week, some of South Carolina's up-and-coming businesses were recognized at the SC Fastest Growing Companies awards luncheon in Columbia. The program is the annual ranking of the Palmetto State's 25 most dynamic and successful companies. Now in its 20th year, the competition recognizes the achievements of top-performing private and publicly owned companies that have contributed to South Carolina's economy through exceptional increases in revenue and employment.
"South Carolina boasts a diverse economy. We produce everything from fighter jets to luxury vehicles and life-saving medications to washing machines," said S.C. Commerce Secretary Harry M. Lightsey III in the awards luncheon's keynote address. "And that is shown in this room today, with the diverse types of companies being recognized." 
The awards program was presented by The Capital Corporation and co-sponsored by Integrated Media Publishing and HUB International Carolinas.