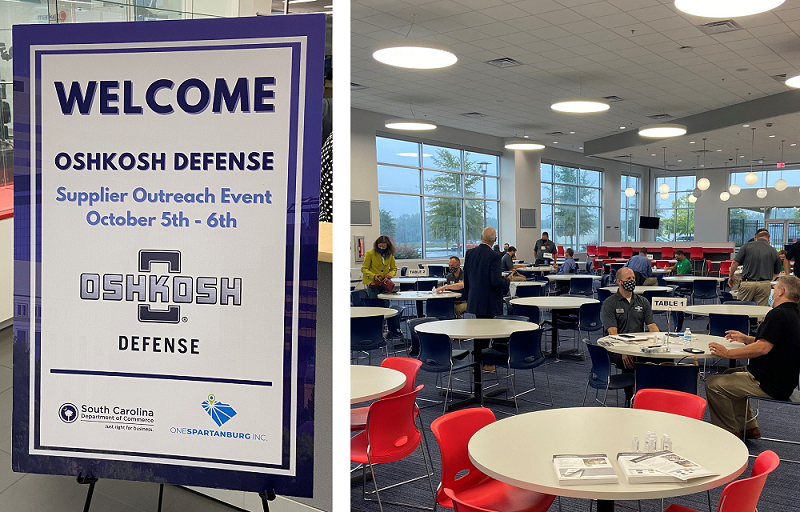 S.C. Commerce and OneSpartanburg, Inc. partnered with Oshkosh Defense to host an in-person supplier event for South Carolina companies last week. The event gave around 150 S.C.-based companies the opportunity to meet with representatives from the electric vehicle manufacturer. 
Oshkosh Defense will produce Next General Delivery Vehicles for the U.S. Postal Service at its Spartanburg County facility. 
S.C. Commerce works to create an environment where business leaders have an opportunity to develop mutually-beneficial relationships with one another. And, these types of supplier matchmaker events are a great example of these efforts. 
Click here to learn about statewide supplier connection and introduction programs.