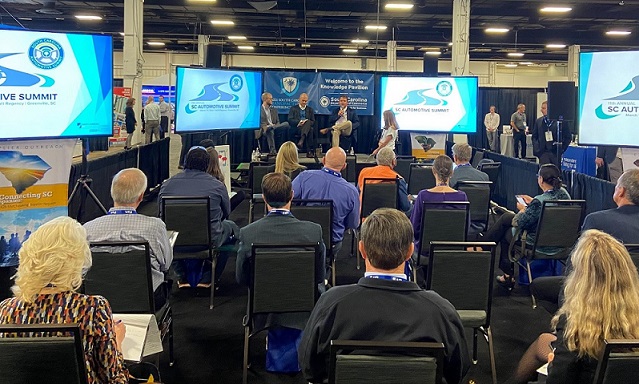 Returning to the in-person format this year, the South Carolina Manufacturing Conference and Expo celebrated the state's robust manufacturing footprint and looked to the future of this critical sector. The conference, which took place in Greenville on November 10-12, is one of the largest manufacturing events in the Southeast each year.
The conference featured the latest industry trends and practices, Industry 4.0 technologies, economic forecasts, supply chain best practices, training sessions and much more. Additionally, the expo's anchor event – the 25th annual Salute to Manufacturing Awards Luncheon – honored former S.C. Commerce Secretary Bobby Hitt with the Lifetime Achievement Award. 
S.C. Commerce's Business Services Division also hosted a Knowledge Pavilion detailing the latest resources for companies throughout the two-day event. Topics covered Industry 4.0 professional development; life sciences, automotive and advanced manufacturing advancement; cybertechnology; and small business development.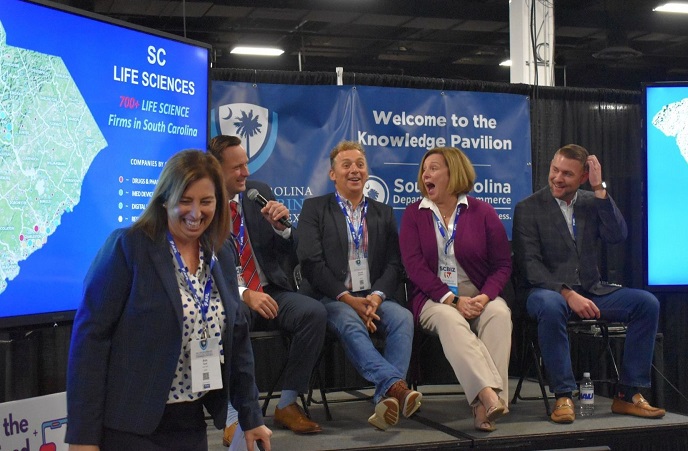 This year's conference also celebrated the life of longtime South Carolina Manufacturing Extension Partnership (SCMEP) CEO and President Chuck Spangler, who passed away in October. Chuck was the heart and soul of the SCMEP and dedicated his career to helping South Carolina companies grow. Chuck will be remembered not only for his success in advancing manufacturing, but for his friendship and the impact he left on so many. 
Additionally, SCMEP launched the Workforce Playbook with the purpose of assisting companies in navigating available resources and to create individualized business strategies to tackle workforce needs.  
The South Carolina Manufacturing Conference and Expo is presented by SCMEP, SC Biz News, the South Carolina Council on Competitiveness, South Carolina Research Authority and South Carolina Technical College System.