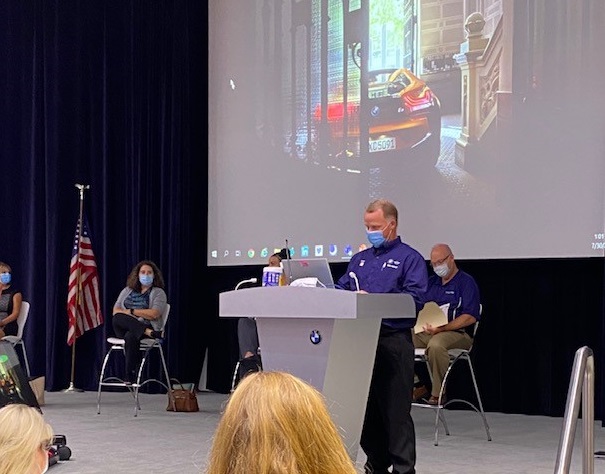 There are few cases in history where the ebb and flow of the workforce system is interrupted as dramatically as during COVID-19. South Carolina had sustained record low unemployment until the onset of the pandemic, and, almost immediately, the pendulum swung in the direction of notably high unemployment. And, while the Palmetto State's jobless claims are starting on a downward trajectory, now, more than ever, is the time to foster a resilient workforce that meets the needs of both existing and future industry.
To ensure the state's workforce remains highly skilled and ready for industry, S.C. Commerce's Regional Workforce Advisors (RWAs) are tirelessly collaborating with business and education leaders. Two recent examples include events in the Upstate and Lowcountry.
Last month, in the Upstate, RWAs teamed up with BMW and Spartanburg County School District Two administrators to host a workforce panel discussion. BMW representatives, along with company suppliers, had the opportunity to discuss with educators the needs and requirements of today's – and tomorrow's – workforce and brainstorm educational programs that make learning relevant to workforce needs. 
In the Lowcountry, S.C. Commerce partnered with Tri-County STEMersion, a two-week professional development institute for middle and high school educators in Berkeley, Charleston and Dorchester Counties. The institute reinforces the importance of math, science and soft skills for the region's workforce and economic growth. Educators had the opportunity to analyze local companies' work processes to create new industry-inspired lessons for use in South Carolina's K12 system to propel all students to become global learners and thinkers. 
To learn more about South Carolina's Regional Workforce Advisors, click here.