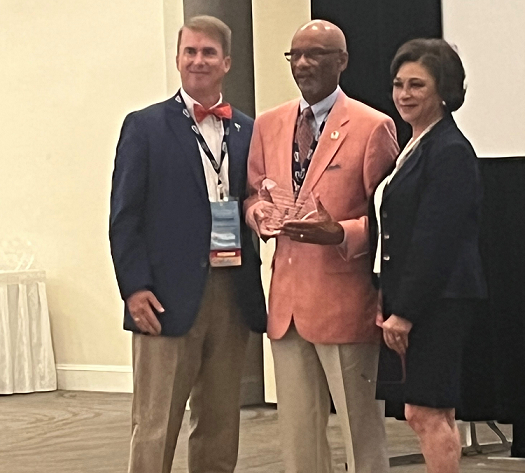 The South Carolina Economic Developers' Association (SCEDA) recently hosted its annual conference on Hilton Head Island, and one of the most memorable moments from this year's event was when the organization named a scholarship for its professional development program in honor of longtime S.C. Commerce team member, Maceo Nance.
The Institute – a 32-year partnership with SCEDA and S.C. Commerce – offers a highly interactive economic development curriculum and has graduated more than 1,400 participants since its inception. The new Irwin Maceo Nance Scholarship will provide funds for professionals to attend the educational program and bring the skills and knowledge learned during The Institute back into their local communities. 
Maceo has been involved with The Institute for many years and has been an integral part of its development and curriculum. Congratulations to Maceo!