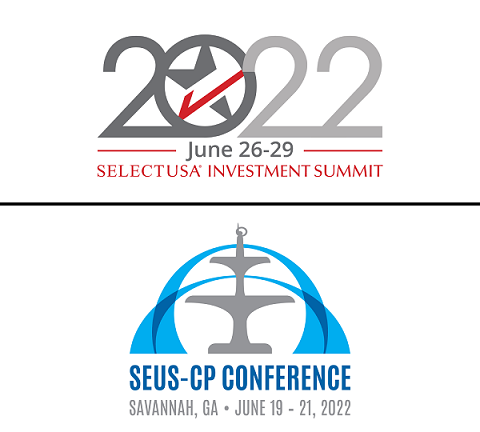 As World Trade Month continues, S.C. Commerce is committed to not only recruiting foreign-based companies to South Carolina, but to creating opportunities for companies in the state to do business with firms in global markets. One way the Commerce team works to do this is by participating in conferences and trade shows that highlight the importance of international trade to the economy.
Two such events coming up are the 2022 Southeast U.S.-Canadian Provinces (SEUS-CP) Conference and the SelectUSA Investment Summit.
The SEUS-CP Conference is an opportunity for small and mid-size companies to network and establish business relationships. Companies can also sign up to participate in a B2B matchmaker. And, the SelectUSA Investment Summit is aimed at promoting high-profile foreign investment in S.C. and across the U.S.
In order to maintain South Carolina's prominence internationally, Commerce prioritizes opportunities to build relationships with industry executives and showcase all the state has to offer to companies around the world.