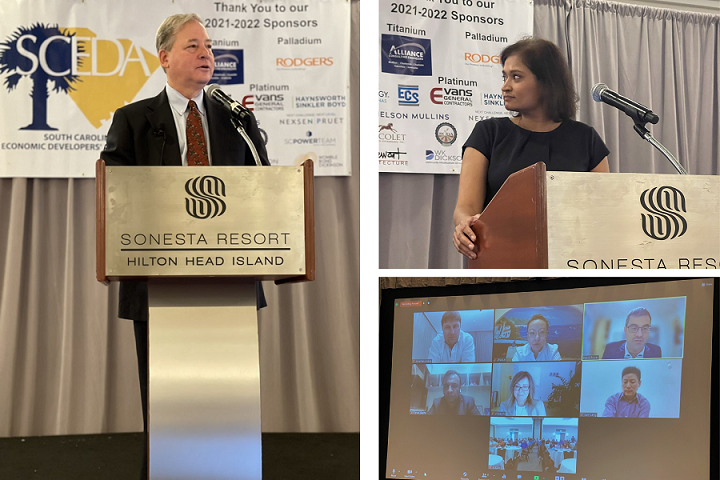 S.C. Secretary of Commerce Harry M. Lightsey III kicked off the South Carolina Economic Developers' Association Annual Conference on Hilton Head Island last week with his first address to the organization. Secretary Lightsey spoke to the crowd of economic developers from across the state about the transformation all industries are experiencing today and how South Carolina can be adaptive and ready for change. 
The South Carolina Economic Developers' Association is a not-for-profit organization of more than 700 members whose primary objective is to increase the effectiveness of individuals involved in the practice of economic development in South Carolina by encouraging cooperation, exchange of information and promotion of professional skills. The annual conference is an opportunity for members from all across S.C. to come together and learn about the latest economic trends, strategies and to network. 
The conference wrapped up with a presentation by S.C. Commerce International Strategy and Trade Deputy Director Anita Patel, who led a video conference discussion with representatives from the S.C. Commerce international team. The group talked about industries experiencing growth within specific markets and ways to advance importing and exporting.