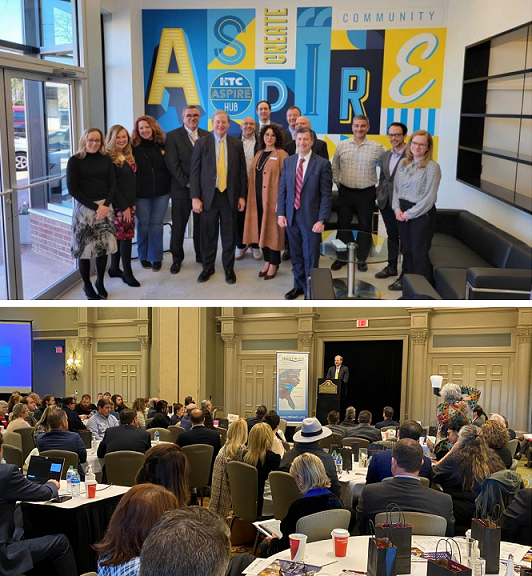 Last week, representatives from the S.C. Department of Commerce visited the Pee Dee region to meet with Myrtle Beach-area business leaders to discuss local and statewide economic development updates.
The visit included the Myrtle Beach Regional Economic Development Corporation's annual meeting; a tour of the city's HTC Aspire Hub, a co-working space for young entrepreneurs; and a meeting with the Myrtle Beach Chamber of Commerce's Advocacy Council. 
Secretary Lightsey spoke to the groups about economic development efforts in the region and how S.C. Commerce is engaging with colleges and schools in the area to further develop an innovative and skilled workforce.