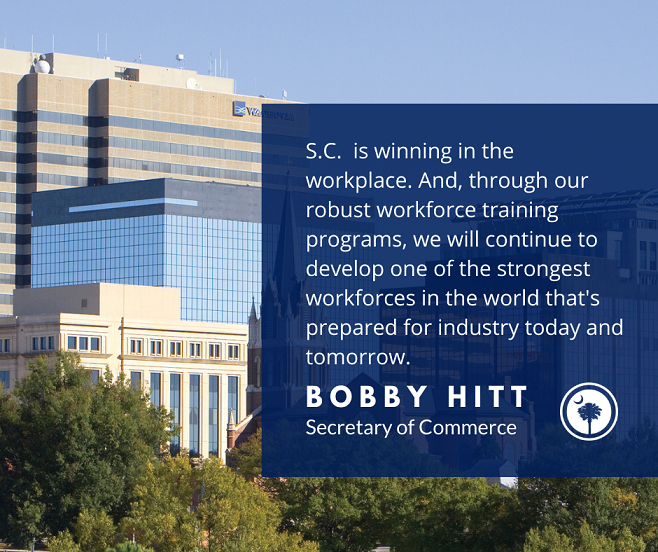 "To win in the marketplace you must first win in the workplace." American businessman Doug Conant is correct in his recipe for success, and that's exactly what Team South Carolina is doing. As the Palmetto State has transformed into a global leader in advanced manufacturing, we've been able to successfully develop our biggest asset - our workforce.
Through partnerships and collaborations between business and education leaders, South Carolina is leading the way in workforce development programs. One such initiative - Apprenticeship Carolina - is helping build a pipeline of talented, skilled individuals for our state's existing and future workforce.
Established in 2007, Apprenticeship Carolina - a division of the South Carolina Technical College System - has trained more than 34,000 apprentices and works with over 1,000 companies across the state in a variety of industries. At no cost to companies, Apprenticeship Carolina provides employers with the unique opportunity to grow their workforces.
Another initiative to bridge the classroom and industry, the Teachers in the Workplace program, gives S.C. teachers the opportunity to participate in real-world experiences at companies, with the goal of being able to better educate students about industry needs.
Economies grow when talent is developed, and education and training are at the forefront of that success. So, this November, as we recognize both South Carolina Apprenticeship Month and National Career Development Month, it's important to amplify these efforts.
South Carolina is winning in the workplace. And, through our robust workforce training programs, we will continue to develop one of the strongest workforces in the world that's prepared for industry today and tomorrow.