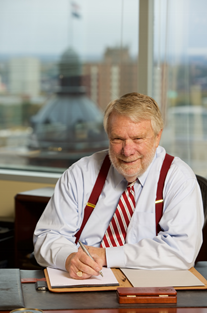 With a rich and storied history in manufacturing, South Carolina has long been known as a state that excels at making things. From tires and automobiles to textiles and appliances, our manufacturing industry continues to grow and diversify. In fact, over the last decade, the state has averaged manufacturing employment growth of more than 18 percent.
Naturally, as more goods are produced in South Carolina, more waste is also generated. That increase in waste has led to the development of a growing recycling industry. To maximize on the potential of this burgeoning sector, S.C. Commerce has a Recycling Market Development team and corresponding advisory council, which work to advance key initiatives, such as Don't Waste Food S.C. and Your Bottle Means Jobs.
Our efforts to promote this sustainable sector are paying off. According to the annual report produced by the advisory council, eight recycling firms announced more than $500 million in capital investment and nearly 1,000 new jobs in South Carolina last year. To build on this momentum and to discuss ongoing changes and challenges within the industry, a Recycling Industry Forum will be held on May 23 in Columbia.
Moving forward, events like the upcoming forum and ongoing efforts to continue the growth of this sustainable industry will be paramount. After all, a strong recycling sector allows us to protect our environment for future generations, while also bringing opportunities and prosperity to South Carolinians in all corners of our great state.