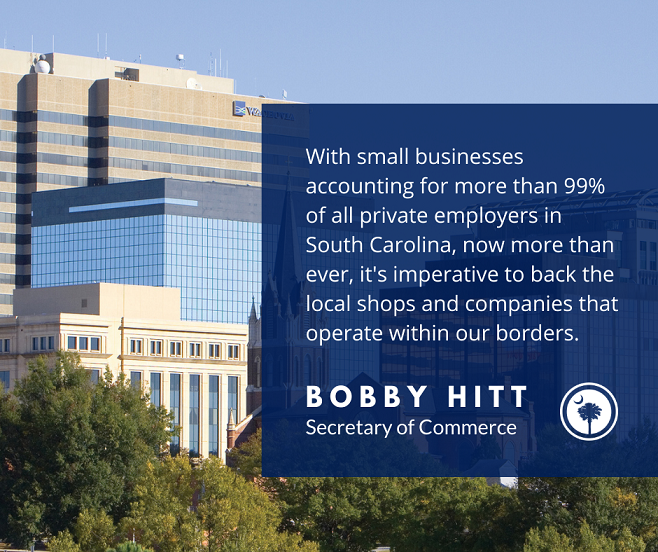 As the season of giving approaches, it's important that we remember our local mom and pop businesses, as they have been profoundly impacted by the coronavirus pandemic. With small businesses accounting for more than 99% of all private employers in South Carolina, now more than ever, it's imperative to back the local shops and companies that operate within our borders.
To celebrate and encourage supporting these businesses, Small Business Saturday is next Saturday, November 28. Trailing Thanksgiving and Black Friday, the annual initiative promotes shopping small - both in-store and online - all season long.
Small and medium-sized firms are truly the backbone of our state's economy, employing nearly half of all South Carolinians. Last year alone, small businesses created more than 44,000 net new jobs. But, many are struggling to keep their doors open this year because of COVID-19.
That's where we - as a community - can step in. So, this holiday season and beyond, be sure to remember and support our local South Carolina businesses. Our year-round backing promotes more vibrant, prosperous communities - something we can all get behind.