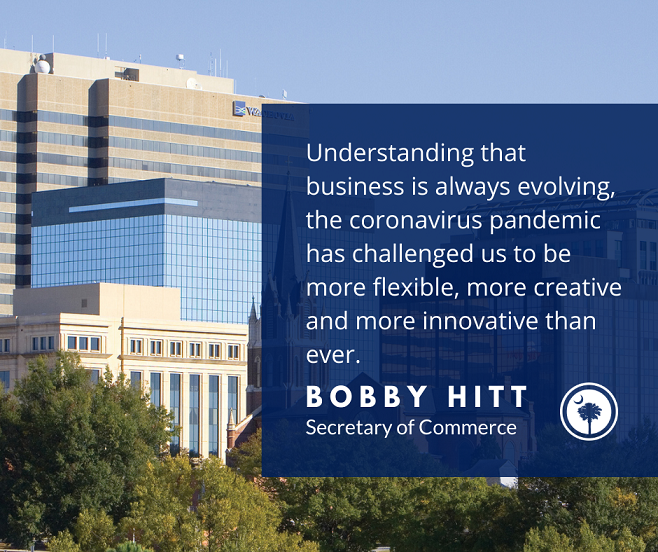 As we near the end of 2020, a year unlike any other, it's important to reflect on these past 12 extraordinary months. In a year that ushered in a new decade, we were faced with a global health and economic crisis like nothing before in our lifetimes.
The coronavirus upended the way we work, conduct business and interact. Our state's business community, in general, demonstrated adaptability and adjusted to the challenges imposed by the pandemic. However, some sectors of industry are still experiencing difficulties that are likely to continue in the near term.
South Carolina is a resilient state. Understanding that business is always evolving, the coronavirus pandemic has challenged us to be more flexible, more creative and more innovative than ever.
At a time when we reflect on the year that was, it's important to look ahead. And, I can assure you that all of Team South Carolina is committed to fostering a business climate that supports economic growth and a bright future for South Carolinians.