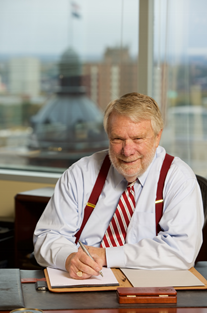 Comedian Milton Berle once said, "If opportunity doesn't knock, build a door." This statement reflects the very core of Team South Carolina's mission. Simply put, our job is to connect South Carolinians with opportunity. A recent example of this is the Lean Manufacturing initiative, which was first piloted in Berkeley County last year.
Recognizing the needs of employers, such as Volvo Cars and Mercedes-Benz Vans, S.C. Commerce collaborated with the state's education and workforce development organizations to "build a door" and establish a streamlined certificate program. Allowing prospective employees to jumpstart manufacturing careers with a certificate in lieu of experience, more than 500 individuals have already enrolled in the program, and dozens have secured positions in a South Carolina manufacturing plant.
To build on this success, S.C. Commerce is taking the initiative to a new level. Now requiring just 62 hours of training, the program will be known as ManuFirst SC moving forward. Opening doors to opportunity across the state, ManuFirst SC will serve as a starting point in manufacturing for those who lack experience. Additionally, it will provide our existing industry partners with a more efficient way to access a pipeline of talented workers. Stay tuned for more information on ManuFirst SC in the weeks and months ahead.