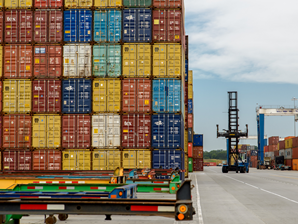 Last month, for the seventh year, the U.S. Small Business Administration awarded S.C. Commerce with grant funding as part of the federal government's State Trade Expansion Program (STEP). South Carolina was awarded its full requested amount of $360,400.
With these funds, S.C. Commerce is able to operate its own Export Incentives Program. Accounting for more than $101 million in export sales over the last six years, the program recently supported South Carolina firms on a trade mission to Japan and will provide several South Carolina businesses with the opportunity to travel to Panama on a similar trip later this month.
Projected to help more than 60 small and medium-sized businesses seize export opportunities over the next two years, the grant funding will reimburse a portion of business participation in upcoming S.C. Commerce trade missions to Canada, Colombia, Brazil, Vietnam, Korea and Mexico; major trade exhibitions, such as the Paris Air Show and Arab Health; and involvement in U.S. Commercial Service programs, such as Trade Winds Indo Pacific.
For more on how your company can get involved in these upcoming opportunities, click here.