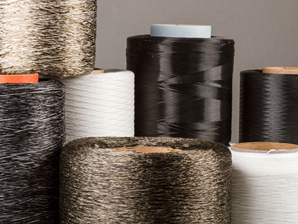 South Carolina's history as a textiles powerhouse is well-documented. In the early 20th century, more than 40 percent of the state's farmland produced cotton; and, by the 1930s, the states of North and South Carolina were home to the nation's two largest textile industries.
While we've experienced a significant economic transformation over the last several decades, the textiles industry remains an important pillar of South Carolina's manufacturing economy. Although it has endured, the industry looks somewhat different than it did 30 years ago.
Today, there's much more diversity within the sector. From premium automobiles and wide-body commercial aircraft to medical devices and luxury boats, South Carolina is now a state that produces advanced products. To make these complex products, our manufacturers need the latest, most advanced materials.
So, in addition to the many textile mills still producing yarn, fabrics, home furnishings and apparel, the Palmetto State is also home to firms that manufacture advanced textiles, such as high-performance polyester fiber and carbon fiber. These materials, which are produced by South Carolina companies like Toray, Teijin and Innegra, support a variety of dynamic industries, including aerospace, automotive and defense.
Looking ahead, as South Carolina's economy continues to grow and diversify, it's clear that the textiles industry will remain as important to our future as it has been to our past.