Headquarters:
Lancaster, SC (Founded in 1992)
Employees:
More than 400 nationwide and approximately 300 in Lancaster County.
Products and Services:
Researches, develops, manufactures, markets, distributes and sells nutritional supplement products for people and their pets.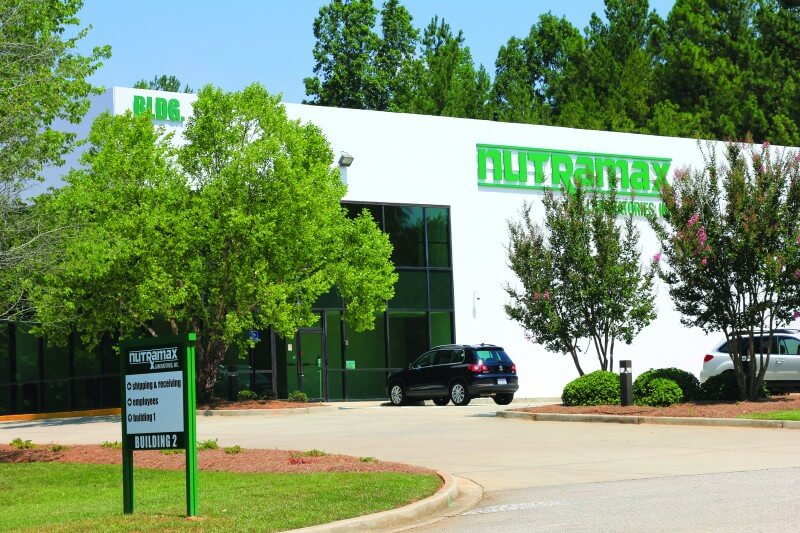 "We have a commitment beyond just investing in facilities and jobs in South Carolina. We want to continue to be a part of making Lancaster a great place to work and live."

Todd Henderson, DVM, President and CEO of Nutramax Laboratories
Nutramax Laboratories, a leader in the advanced manufacturing and bio science industries, is thriving in South Carolina.
Since 1992, Nutramax Laboratories has been researching and developing high-quality nutritional supplement products for people and their pets. In 2010, after conducting a multi-state site search, the company decided to move its animal health business and corporate operations to Lancaster County. Since that time, Nutramax has become an integral part of the Lancaster community, providing support to local schools, area law enforcement, fire services and many local charitable organizations.
Operating advanced manufacturing facilities in both South Carolina and Maryland, the company continues to be an industry leader in setting and adhering to high standards in research, manufacturing and quality control. The company's animal health products, including leading brands Cosequin® and Dasuquin® for joint health, along with many other products for dogs, cats and horses, are manufactured in South Carolina. Moving forward, thanks to the Palmetto State's business-friendly environment and highly skilled workforce, Nutramax Laboratories will continue to thrive here, developing and producing cutting edge, innovative products which will help them be successful in South Carolina and around the world for many years to come.
Successes in SC
In May 2010, Nutramax Laboratories announced it would be locating new operations in South Carolina. Five years later, the company had invested $29 million, creating more than 250 new jobs in the process.
In 2015, Nutramax Laboratories announced an expansion of its existing Lancaster County operations with a $15 million investment, creating an additional 125 new jobs.
Ready to grow your Life Sciences business in South Carolina?