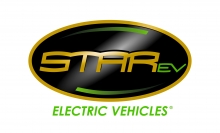 Headquarters:
Simpsonville, SC (Founded in 2003)
Link:
Products and Services:
Leading developer and distributor of STAR EV golf cars; people movers and utility vehicles; and related accessories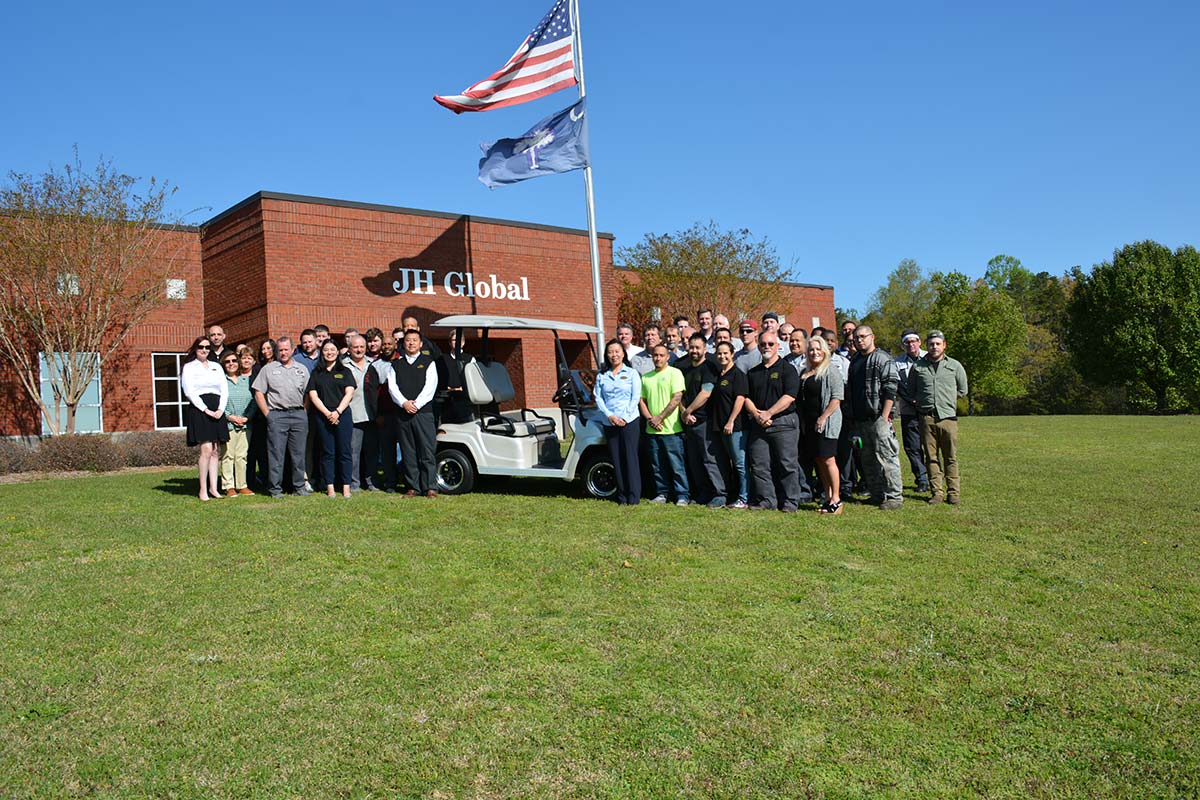 "We are very appreciative of the support from the Commerce Department, and we will continue to put forth our best efforts to grow JH Global internationally. We are expanding our facility to facilitate our anticipated growth and will be expanding our workforce by an estimated 15% over the next five years. Our goal is to have STAR EVs that are manufactured in South Carolina everywhere in the world market." –

Jane Zhang, JH Global CEO
Homegrown JH Global takes full advantage of South Carolina's growing international trade footprint.
Founded in Simpsonville, SC, JH Global Services, Inc. has made a name for itself in South Carolina since establishing operations more than 15 years ago. A manufacturer and distributor of low-speed electric vehicles and accessories, the company began by offering a two-passenger electric golf car and people movers – the STAR EV. Today, its product line has expanded to include more than 50 models of electric powered golf cars; people movers and utility vehicles; and related accessories.
Driven by its vision to be recognized as the most innovative designer and manufacturer of environmentally-friendly consumer and commercial vehicles and related accessories, JH Global has seen its business boom in recent years. With top clients including US Federal government organizations, as well as vertical markets, such as resorts, universities and other industries, the company recognizes its growth opportunities internationally. To that end, it began participating in SC Commerce's Export Incentives program in 2015.
Since that time, JH Global has utilized the program to exhibit at trade shows in the Caribbean, Middle East and India. Company leaders have also participated in some of SC Commerce's export training workshops. And, since 2016, JH Global has hosted multiple international dealer meetings in Dubai.
As a result of these efforts and collaborations with SC Commerce, the company has seen its export activity expand significantly, entering into new markets in more than 20 countries, including Canada, Caribbean, the Cayman Islands, Chile, China, Costa Rica, the Dominican Republic, Egypt, Oman, Qatar, UAE and Saudi Arabia. This growth was recognized by SC Commerce in 2018 as the agency presented an Export Achievement award to JH Global.
Successes in SC
Since its opening from 2003, JH Global has been recognized multiple times for its rapid growth by Inc. magazine and the South Carolina Chamber of Commerce.
In 2010, the CEO, Jane Zhang, was recognized as the Carolina region's Entrepreneur of the Year in the segment of industry service by the Ernst Young National Award Committee.
In 2016 JH Global held its first international dealers meeting in Dubai, UAE.
The company has entered into more than 10 new markets over the last few years.
In 2018, JH Global received an Export Achievement award from SC Commerce.
Ready to grow your small business in South Carolina?