We build things in abundance here in South Carolina. Good things. That's why we have such a robust commitment to international market trade. Companies of all sizes work with SC Commerce to develop and grow export markets throughout the world. Our presence in six foreign countries allows us to build close relationships with the US Commercial Service. If your company exports to global markets or has plans to do so, you will find we are just right to help you realize the benefits of international trade.
---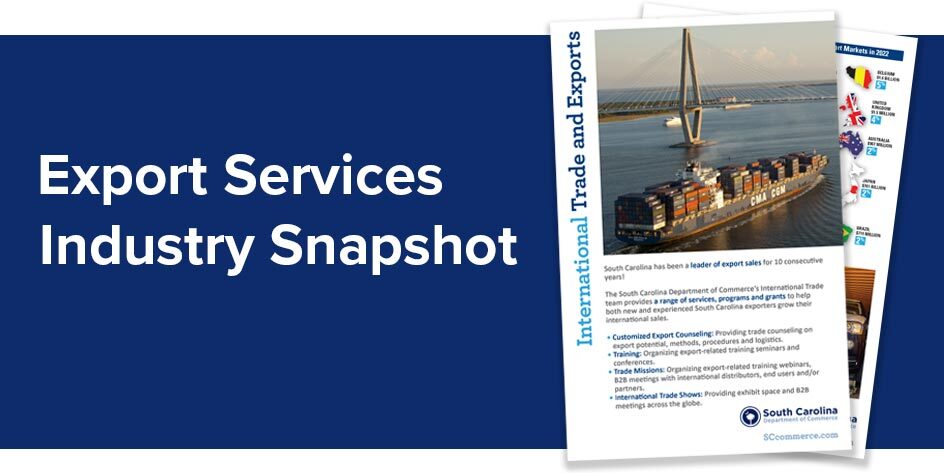 Our International Trade team provides a range of services, programs and grants to help both new and experienced SC exporters grow their international sales.
Download Industry Snapshot
---
South Carolina Exporting Facts
$31.5
Billion worth of goods were exported from SC in 2022
196
Markets were destinations for SC exports in 2022
84%
Of SC exporters of goods are SMEs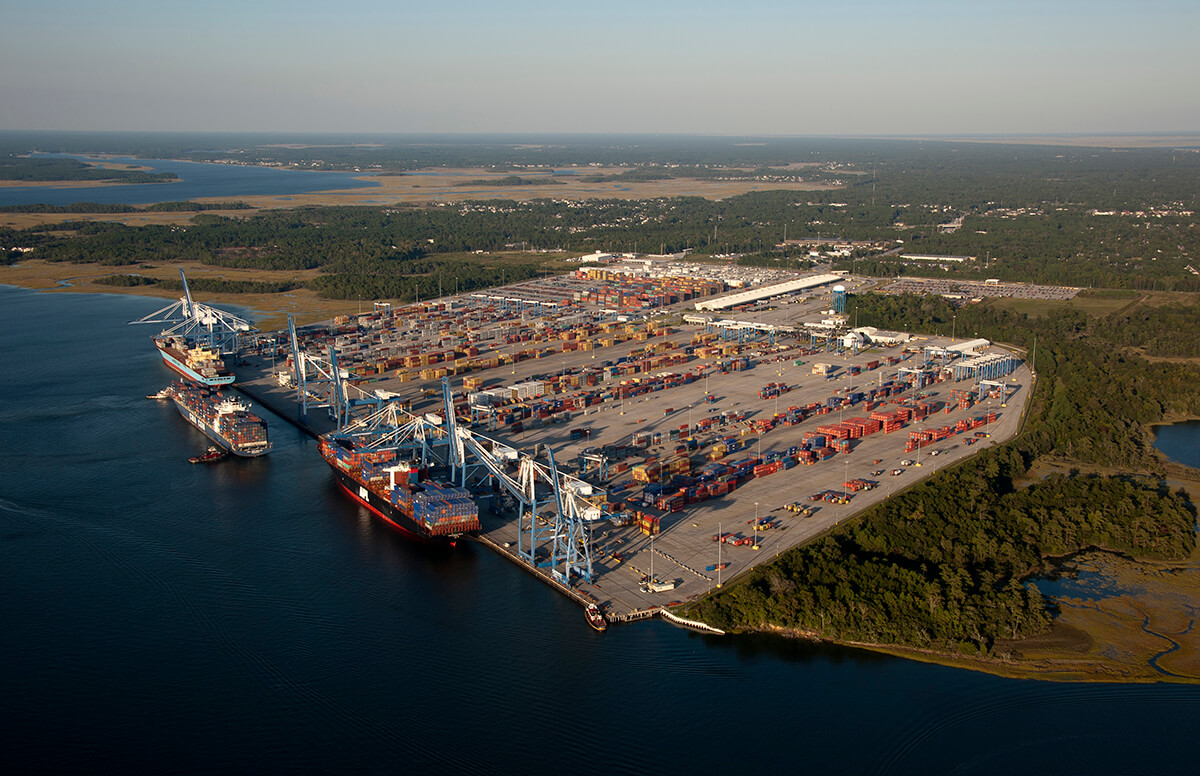 "Access to international markets is a key component in our business strategy of being a worldwide leader in combat and pre-hospital medicine. We are able to accomplish this and export from South Carolina because of the business environment, these export initiviates and the leadership present in the state."

Ross Johnson, president and CEO of Tactical Medical Solutions Inc.
Top-Ranked in Export Sales:
Completed passenger vehicles
Tires
Top 10 Export Commodities:
Passenger vehicles and parts, etc.
Nuclear reactors, boilers, machinery, parts, etc.
Plastics
Aircraft, spacecraft and parts
Rubber
Electrical machinery
Optical/photographic related-products
Organic chemicals
Miscellaneous chemicals
Paper and paperboard
Top 10 Export Markets:
Canada
Germany
China
Mexico
South Korea
Belgium
United Kingdom
Australia
Japan
Brazil
Why Export?
More than 95% of the world's consumers live outside the US. In today's global economy, many of the business opportunities that exist are in international trade markets.
What We Offer
Our international trade expertise can help companies of all sizes identify potential markets and customers through a number of export services that have proven successful.
Organizing trade-related training seminars on countries' export procedures and documentation

Export Training

Guidance on potential markets for your products and services

Organizing international trade missions with companies for overseas sales meetings

Trade Missions
Do you want to expand your global reach?
SC Commerce has an export development program that can help you do just that.
South Carolina International Trade Coalition
In addition to SC Commerce, the South Carolina International Trade Coalition includes federal, state and private organizations that are all involved in promoting international trade.