August 24, 2021
The SC Commerce Office of Innovation's Relentless Challenge is a statewide competitive grant program that helps fund projects focused on fostering the relentless pursuit of transformational ideas, specifically in the areas of high growth entrepreneurship, talent development and access to capital. The Office of Innovation will host regularly scheduled virtual information sessions that will detail grant requirements, eligibility, how to apply and much more. 
Session Dates: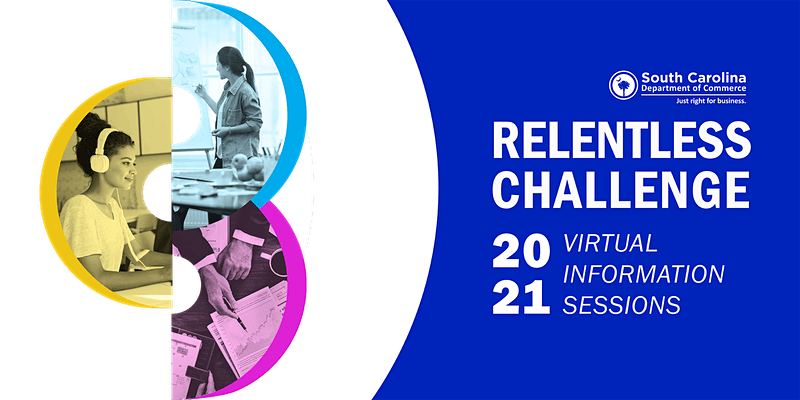 Tuesday, 6/22
Tuesday 7/6
Tuesday, 8/10
Tuesday, 8/24
Tuesday, 9/7
Tuesday, 9/21
Tuesday, 10/5
Tuesday, 10/12
(Each session runs from 10:00 a.m. - 10:45 a.m.)
NEW: There is also an opportunity to earn five extra points (scoring scale is 1-30) by submitting a Pre-Application Concept Deck by 7/21!