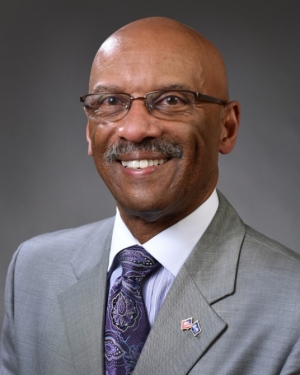 Maceo Nance
Director of Targeted Rural Strategy and Special Projects
Maceo Nance is a South Carolina Certified Economic Developer who currently serves as the director of Targeted Rural Strategy and Special Projects for the SC Department of Commerce. His responsibilities are focused on addressing several of the key issues impacting a number of rural counties. Solutions identified through this pilot program will be initiated in all rural South Carolina counties.
Prior to his most recent assignment, Maceo served as director of Small Business Supplier Outreach and Rural Development at SC Commerce. The division focused its efforts on small business supplier development, rural and community development enhancements, recycling and existing industry.

Maceo holds a bachelor's degree from Morehouse College in Atlanta, Georgia. He is also a graduate of Georgia Tech's Basic Economic Course, the Economic Development Institute at the University of Oklahoma and the South Carolina Economic Developers' Advanced Symposium, where he remains extremely active.
Maceo is a native of Orangeburg, South Carolina. He and his wife, Toni, have three children, Kevin, Michelle and Kimberly, and six grandchildren.